Arthur O. Lyford, DMD, PLLC
Arthur O. Lyford, D.M.D.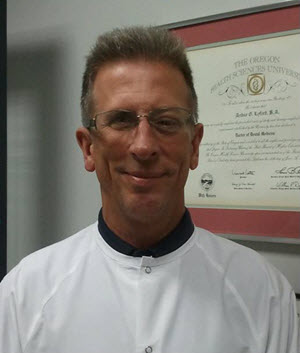 Dr. Lyford graduated Cum Laude with a dental education from Oregon Health Sciences University in Portland, Oregon ~ He also received a BA in Biology from Reed College ~ Dr. Lyford spent five years in cancer research in the early days of genetic engineering and gene splicing working with DNA viruses ~ He worked in laboratories across the country such as Tufts University Cancer Research Center in Boston, MA; Pennsylvania State Medical School in Hershey, PA and; Oregon State University in Corvallis, Oregon.
Dr. Lyford has taken and continues to take extensive continuing education in the following fields:
Dr. Lyford has taken extensive continuing education in the following fields:
Prosthodontics
TMJ Therapy
Esthetic Dentistry
Periodontal Therapy
Implant Surgery and Restoration
Oral Conscious Sedation (Relaxation Therapy)
Practice Management
He has studied with masters such as: Dr. Sam Lee, Dr. Peter Dawson, Dr. Aran Garg, Dr. Alvin Fillastre, Dr. Jack Turbyfill, Dr. Michael Schuster, Dr. Thomas Kelly, Dr. Dean Giftos, among others.
Dr. Lyford's affiliations include:
American Dental Association
American Dental Society of Anesthesiology
International Academy of Dental Implantology, Diplomate
American Dental Implant Association, Fellow
International Dental Implant Association, Fellow
International Academy of Facial Aesthetics
Academy of Laser Dentistry
Central New England Dental Research Group
Dental Organization of Conscious Sedation (DOCS)
New Hampshire Dental Society
Served as President of the Nashua Dental Society
First Vice President, New Hampshire Association of Conservation Districts
Chairman, Hillsborough County Conservation District
Board of Trustees Beaver Brook Association
Dr. Lyford was raised and attended school in the town of Hollis, NH and has always been an advocate of community. He has practiced dentistry for over 25 years in New Hampshire with over 20 in Hollis. He has seen thousands of patients coming from over 14 states and several countries outside the United States. He is committed to quality dentistry for life translating to helping people live happier, healthier lives. Over his 30year practice Dr. Lyford positively diagnosed 31 cases of cancer thwarting any danger to the patient.
His skills encompass Implant and Periodontal Surgery, Cosmetic and Reconstructive Dentistry, and Sedation Dentistry utilizing the most advanced technology in crown, whitening, implant, denture, and aligner materials, among other, with state-of-the-art equipment such as the E4D, Nd:YAG and ER:YAG Lasers, Digital Radiographs including cone beam 3-D imaging, and single tooth anesthesia (the Wand), to name a few. His talents, technology (e.g., sedation dentistry, laser dentistry), and selection of materials (such as, lithium disilicate, zirconia, and metal-free fillings) have resulted in patients ultimately achieving freedom from dentistry.